Gear Question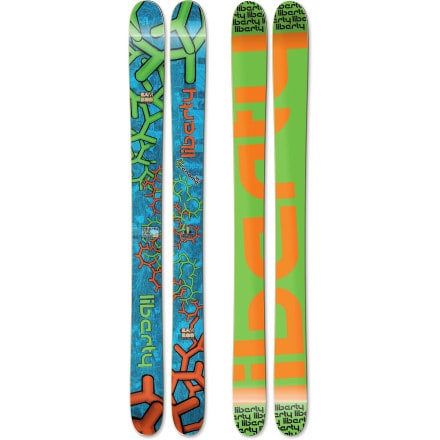 I can't decide what ski to go for!!!
Right...
Member since
Posted on
I can't decide what ski to go for!!!
Right now I'm looking at the Fat-ypus A-lotta 190 Rockers ( Backcountry unfortunately doesn't offer them) vs. Liberty Genome 194s/187s. I already use a pair of Fat-ypus D-sender 194 ERs w/ Marker Dukes as all mountain-skis and Völkl Racetiger GS Racing 187s for groomers, but I'm looking for something wider for the big powder days, and I really like Fat-ypus'. I'll probably go for the Genomes though (mounted with Marker Jesters), but can't decide on the length...I'm 6'5" (195 cm), 210 lbs (95 kg), a pretty good skier (NOT ski movie-material, but well above average) and plan to use them in Utah, Colorado and BC. The reason for my indecisiveness is that I want the ski to be manoeuvrable and OK in the trees, but still be stable with a lot of float in deep powder...maybe not possible?
Will the Genome 187s be too short or the 194s too long for me (turn radius: 27 and 29 m)? Or maybe I should just go for the A-lotta 190s (turn radius: 26.1 m)
Member since
Responded on
I am 5'8" and over 200lbs. I skied the 194's all winter at the Bird. They are sweet in the wide open bowls, and are epic in steep trees. They turn on a dime. Always go big due to the early rise and taper, and you will love the extra float. I have the Jesters on them.
Member since
Responded on
Thanks for the info...Liberty Genome 194 it is!!!
View More Details on Liberty Genome Ski