Gear Question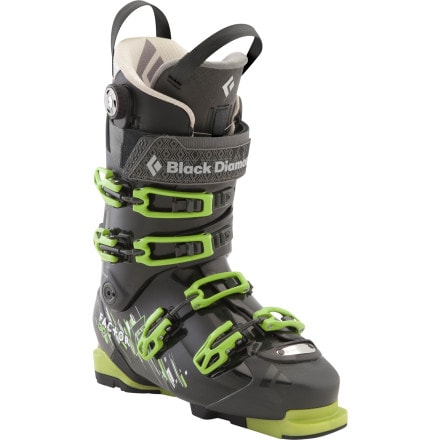 Posted on
I bought a pair of these boots in the UK...
I bought a pair of these boots in the UK 2 years ago. Last week, the ski/walk switch on the back of one of the boots failed (after probably 10 weeks of mainly alpine off-piste skiing and some touring) the brass pin that locks the shell into the 'hard' ski setting was badly worn and when i power up the boots in a turn, the shell gives way. This is a real design problem- I am told that this has happened to several buyers of ths boot. Does anyone have advice on how to get this fixed by BD? Shame, as the boots are great, although this is a bit of a deal-killer...
Responded on
I've only experienced great customer support from BD. Call em up and ask!
Responded on
this will happen, especially with the older models (anytihng older than this year's newly designed "Factor 130"). i would suggest going to a hardware store and getting a screw and nut that fits as a backup pin. i've blown both my ski/walk modes numerous times and a hardware store screw and nut does the job just fine. your other option is to call BD and work on a refund or replacement - but, it will happen again. i totally agree. these are the best bits ive ever skied, but the blown out ski/walk mode is a deal-breaker.
View More Details on Black Diamond Factor 130 Alpine Touring Boot - Men's