Gear Question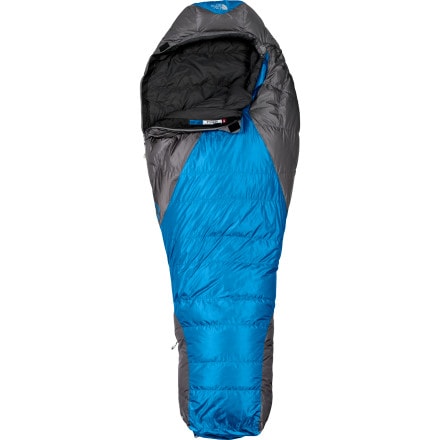 Posted on
I been thinking to purchase this 15 bag...
I been thinking to purchase this 15 bag instead the new Marmot Plasma 15.
First because I trust TNF gear and second because it cost $100 less.
But this bucks may worth the difference (or not) so would you like to advice me here on this matter?
Thanks
Best Answer
Responded on
The biggest differences are weight, hood design, and the waterproof shell. The plasma weighs a lot less.
The hood on the plasma is more fitted, I've noticed cold start to leak after about 4-5 hours around the sides of the hood on my other TNF Summit Series bags... unless you're really pushing the limits on the bag, you won't notice this. When you are, it can be scary. I've combated it by stuffing a puffy jacket into the neck of the bag, which works but is not comfortable.
The HyVent shell makes this bag awesome in situations when you're expecting a lot of condensation dripping off of the tent. I've found it most useful when I'm using my bags in very cold weather when I don't need to use a tent - don't even need to worry about frost on them. In theory, it should work the same way with dew if you're using it in warmer weather.
I have the Nova (same features as the Nebula but a 0 degree bag) and the Hightail, which is more like the Plasma. The Hightail is actually almost as warm as the Nova and I find myself reaching for it 9 times out of 10 because of the lower weight and the more fitted hood. If I had to make the decision, I'd go with the Plasma.
Responded on
Thanks a lot!
View More Details on The North Face Nebula Sleeping Bag: 15 Degree Down