Gear Question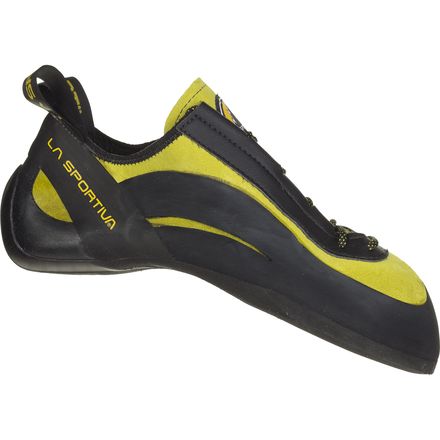 Posted on
I been climbing friction mostly with alittle...
I been climbing friction mostly with alittle gym and trad since I was a Boy...Last year I started getting into Vertical/Sport Climbing...Started doing top-roping, in 5-4 range and by the end of Summer was doing Solid 5.7s with 1 5.9(had trouble with)...I only had 2 pair of shoes a pair of the old unlined Coyotes(blue), that had streched to much...and a pair of Boreal Equonox (with Fusion 3 Soles), I mosty used the Boreal's even though, the Rubber Sucked and were too narrow and just a tad to long...went with street size with Boreal's 10.5 and were to narrow and went with an 11 for the Five Ten Coyote's, for all day comfort, they streched 1-2 sizes, so were alittle lose at the tip!!!I started having problems climbing routes harder than 5.7 Vertical in those 2 shoes....so this year I Decided I need to chande Shoes/Rubber/Sizes! I Got the new Five-Ten (lined), 10.5 half size smaller, got my Boreal's Resoled with (5-10 Stealth Rubber) and bought a pair of Mythos in 43(.5-1 size smaller) I have wide feet(with a left pinkie toe that knots out, due to a break that wasn't set right...so I wet the Mythos leather in that spot and tighted them down and they stretch in spot, but have Small amount of toe space in tip(when wearing them around House...I want them to preform for All-Day/Multi-Pitch Comfort Shoes....Should, I down Size another 1/2 size??? Also, just got my pair of Muira Lace-Up in Size 43 (LOT tighter than Mythos)...but if they were alittle loseier they fit my foot shape Great..I got them(and Mythos) to step up my Vertical Climbing Potential!!! The Muira'L.U. are tight to the point of Pain/ Numbing also my toes bottom out, that then bend at toe kuckles and smash toe's together to a point of to much pain just laying in bed with them on after 20-30min...5-10 if I walk in them, Pain to point need to take off!!! I would be Very Greatful, for Any and All Advice on Sizing my New Mythos 43 and Miura L.U. 43...Climbers are Alsome, helping other out! How will they Stretch?
Responded on
gosh, you might wanna send those shoes back and size up by 1/2, no need to have miuras painful, they work better when comfortable, but still snug of course.

Responded on
For my mythos , i have my toes pressed againist the end. My big toe is complety flat and the rest are slightly curled. With this fit i can wear them all day but on micro feet in the gym they have a little trouble. Thanks for saying how the miuras fit comparitivly.
View More Details on La Sportiva Miura Vibram XS Edge Climbing Shoe - Men's