Gear Question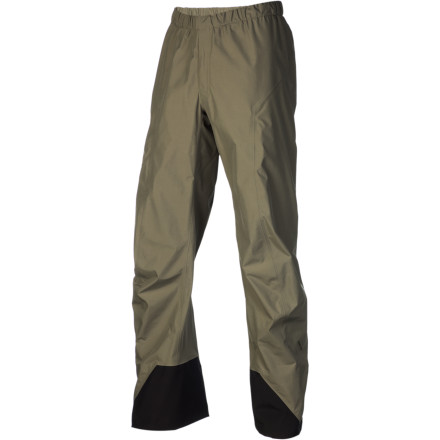 Posted on
I am very tired of carrying separate...
I am very tired of carrying separate waterproof rain pants that feel and look like the ones off an MC Hammer video clip. I want ONE pair of pants that feel ultra comfortable that I can use as my permanent (rain or not rain) hiking pants. They must be totally water proof and tough enough to wear at all times. Any ideas?
Responded on
These look like they may fit the bill....
Responded on
These would work great and have reinforced bottom cuffs, but like any waterproof pants, you're going to be pretty hot if it's warm weather. You'll get better breathability and durability by going with something made from Gore ProShell (of course, they're more expensive too) You could check the Alpha LT 1/2 bib for another option.
Responded on
Fjallraven's bushcraft pants (about 40 different types!) have no equal in versatility, but they're hard to get, and pretty expensive. I'm wearing a pair of Kebs right now, and I could not be any more stoked about a pair of pants. They're -the- most comfortable pants I have -ever- had. If, after research, they're something you're interested in, www.route62.eu will ship to the US. I rarely carry rain pants either, stopping to put on -another- pair of pants has always seemed ridiculous. I'd recommend quick dry nylon RailRiders, which are tough enough for anything, but they're not completely waterproof, just water resistant.
View More Details on Arc'teryx Alpha SL Pant - Men's