Gear Question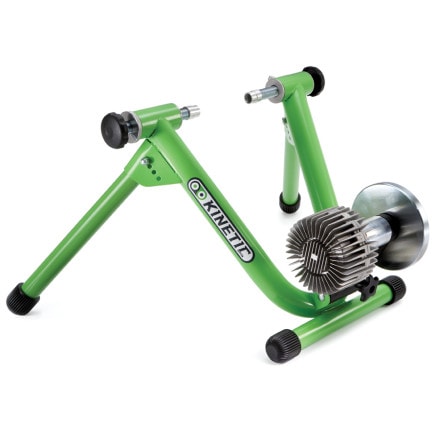 Posted on
I am using a kinetic road trainer with my...
I am using a kinetic road trainer with my litespeed c3 carbon bike and i am bending skewers... what do i do to fix the problem...
Responded on
That's easy, don't tighten it so much. :-)

You probably feel you need to over tighten it because there is a little natural play on the bike because the adjustable side of the Kurt trainer is not threaded and therefore has a little wiggle room. I have corrected this two ways. I tried some electrical tape around the threads in the inside of the tightening rod and it worked OK. If you like is really wiggle free put a nut and washer on the inside of both threaded rods. After putting your bike on the trainer thread the nut up tight against the trainer. You will need some extra time and a wrench to remove you bike from the trainer but it will be rock solid.
Responded on
The unit comes with a skewer to replace on back wheel during winter. If you don't have they can send you a new one.
View More Details on Kinetic Road Machine Fluid Trainer