Gear Question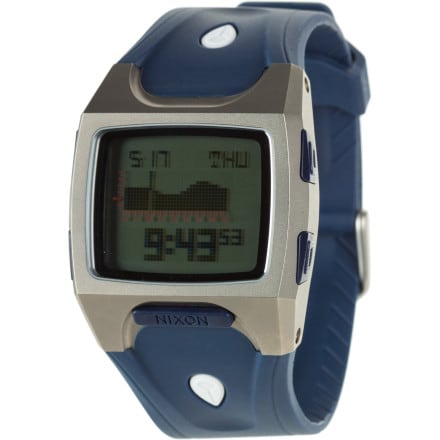 Posted on
I am trying to buy a surf watch for my...
I am trying to buy a surf watch for my boyfriend and I have found several that say they have pre-set tide data for selected beaches... but how do I know which beaches? Are the beaches he surfs included? I don't want to buy him a watch with info about tides at beaches that are nowhere near where he is surfing.

I have seen a few watches that have "ATS (automatic tide system)," which says that you can SET tides to thousands of beaches. Is that what I want? Does the Nixon Lodown watch have this feature?
Responded on
Hi Leah,
I have the Nixon Super Hero SS tide watch (http://www.dogfunk.com/snowboard/Nixon-Super-Hero-II-SS-Watch-Mens/NIX0537M.html) and it has the same 200 preset beaches as the Lodown. I was living in Cape Cod, MA when I purchased the watch and like you I had reservations about whether one of 200 international surf breaks would make the cut. Well, it turns out it did not...but it really did not matter. There were three beaches within a fairly close distance (a beach in NH, Nantucket Island and a beach in RI). All I did was look online at local tide charts and find the variance in minutes between the exact tide at my beach versus a nearby beach and referenced that beach. It turned out it was only a few minutes behind in time so instead of my exact high/low tide being at noon for example, it was at 12:03pm. Pretty easy fix. Not to mention that it takes quite some time for the tide to actually turn so three minutes (or even 30 for that matter) is not a very big deal at most breaks.

I have traveled internationally with that watch and have used the tide function all over the globe. It is MUCH easier to just reference famous beach's tides rather than trying to calculate out every single place you intend to use it.

So in conclusion, I actually preferred the preset tides even though it initially took about 5 minutes to get dialed in on my present location.

Hope that helps!!!
View More Details on Nixon The Lodown TI Watch - Men's