Gear Question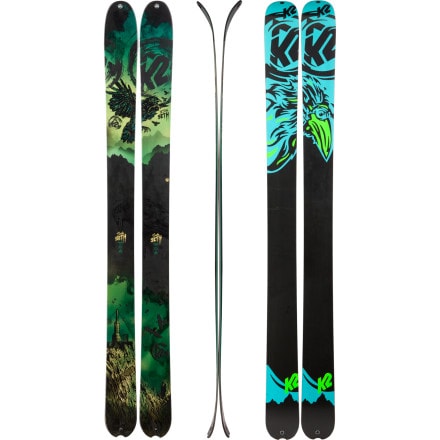 Posted on
I am torn between the Side Seth, Opus,...
I am torn between the Side Seth, Opus, Hellbent and Salomon Rocker 2. I ski'd the Seth and Salomon in deep pow. Both were awesome. The Seth seemed to be more stable due to less tail rocker but was prone to tip dive if you didn't keep some tail pressure. I suspect the Hellbent would ski like a larger version on the Salomon. Anyone have an opinion on these? This was initially a battle between the Seth and Opus...then I ski'd the Salomon and saw the Hellbent. I want something that rips the pow but doesn't tear you apart in the crud getting to the pow. I mainly want these for Mt Baker but I also love to ski trees which was not a problem with the long Seth's or Salomon's.
Responded on
Thanks....ended up with the Rocker 122 in the 192 length and the 2012 Hellbents. Both are awesome.
Best Answer
Responded on
Hey docandmrsz403636, i would go with the Rocker 2. They rip it up in the pow (as you know) and hold a really good edge and bomb through the crud.
View More Details on K2 SideSeth Ski