Gear Question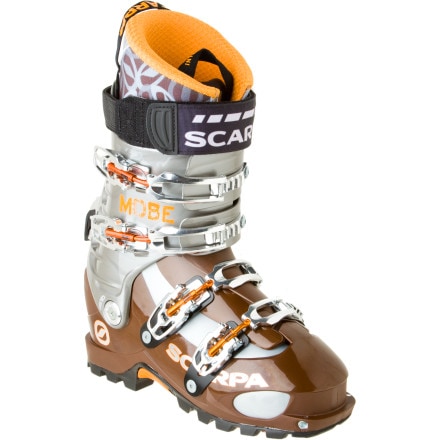 Posted on
I am told by both Scarpa and Marker, that...
I am told by both Scarpa and Marker, that this boot will "work" with the Duke binding....however, a few shop techs have told me no. It's all about the issues with the rubber sole and the toe release of the binding. Any input or thoughts?
Ciao!
Best Answer
Responded on
I have used them numerous days on the hill with the Marker Duke set-up. No problem whatsoever. You do need to adjust the front toe clip..... Pretty easy to do though
Responded on
Mobe was made to fit AT bindings like the duke, you won't have any problems. i just got the mobe and have toured them on my dukes and used them on inbounds hard back, bumps, you name it and they worked great! Great boot, i'm sold
Responded on

I've got the same problem. I've got the toe clip adjusted to AT, but when the release of the boot it tested it will not release correctly. I'm worried I'm gonna tear a knee. Anybody have the same problem/any suggestions?
View More Details on Scarpa Mobe Boot