Gear Question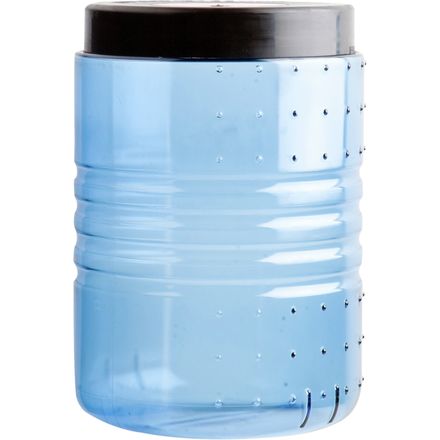 Posted on
I am planning to thru hike the AT and have...
I am planning to thru hike the AT and have heard that some bears in that area have learned how to open these canisters. Now, I may seem a bit paranoid but I've had some VERY close encounters with bears in the past ( In Glacier and Denali). Once I was followed by a 500 pound grizzly only 30-50 feet behind me for almost 2 miles while on a day hike- I didn't even have ANY food or other scented items. So anyway that's a little background. I love to hike but have a somewhat irrational fear of bears. My question is: Would it be practical to use the canister AND also hang it from a tree? Would that be an added security measure or just a waste of time, space and weight? Thank you.
Responded on
Practical? No. But, if it makes you feel better, the few ounces of extra weight for a sack and cord would be worth it.

It looks like there are only a couple of bears in one specific area that have figured out how to open the Bear Vault. While your previous encounters may have heightened your worries, the chances are slim you'll encounter those specific bears.

Besides - from the sound of it, the bears are more interested in you than you food.
Responded on
Based on my last trek in Yosemite's bear country, I would not bother hanging the canister. Our 3 canisters and camp kitchen items were sitting on a rock in the open quite a distance from our camp and were not disturbed by bears. A group near us, however, weren't so lucky. What were the bears after? The nearby group put their camp kitchen items (stove, clean pots) in a bag which for some reason they hung. The only thing the bear went after was the hanging bag. Bottom line, at least in bear-rich Yosemite where they have experience with hanging food bags - bears see a hanging bag like a neon "EATS" sign so why hang something that will no doubt be an attractant? In my opinion, you're better off securing the food in a canister and placing it a good distance from your camp in a manner where it won't roll away if disturbed by a bear. If the bear wants it, he/she will get it, but will hopefully lose interest after not being able to open it.
Responded on
Unfortunately, hanging it from a tree can be counterproductive and shouldn't be done. While a bear isn't getting into it, putting it in a bag does make it possible for the bear to get it down (some well-conditioned bears can get hanging bags down) and then carry the canister off in its mouth by holding onto the rope and/or bag. The bear won't be fed - but neither will you!

Leave it out of the bag, on the ground like it's meant. They're slippery - if you wedge it between some logs/rocks and keep it away from water or cliffs, the bear can't do anything but play with it for a while and then leave.
View More Details on Bear Vault BV500 Bear Resistant Food Canister