Gear Question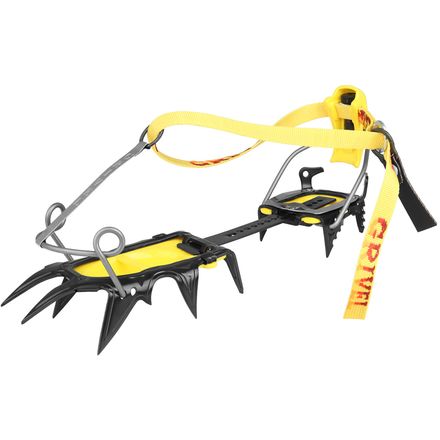 Posted on
I am planning to climb the Matterhorn...
I am planning to climb the Matterhorn (Hörnli) with my wife in September. We have La Sportiva Nepal Evo an La Sportiva Trango Prime boots. Do you think these will work?
Responded on
Any of the three crampons you asked about will work with the two boots you've listed. The Grivel G12 is lighter than both the BD Pro and Clip Sabertooth, but sort of has two less points. This will give you less traction, but depending on the route, might not matter at all. I prefer the wire bail attachment system myself, but the BD clip sabertooth will work on other boots without welts in the front and back (like a light hiking boot).
Responded on
yes easily..but there are lighter crampons.
View More Details on Grivel G12 Crampon