Gear Question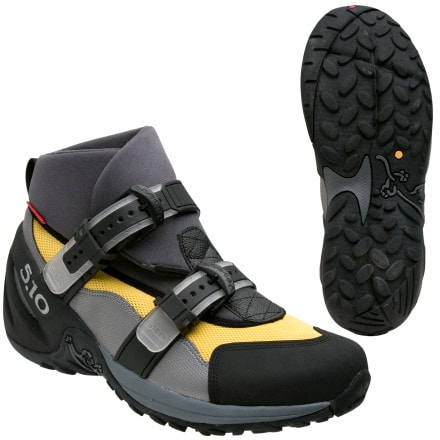 Posted on
I am planning a 15 day (50mile) hike up a...
I am planning a 15 day (50mile) hike up a heavily bouldered and wooded river and considering the optimum footware to use. The hike will be nested between 70 mile kayak trips in to and out from the river. I wonder if these type of shoes are feasible day after day for 15 consecutive days - how problematic would it be have you shoe rubbing in a wet boot for so long a period? Thanks in advance. The river is the Susan in Labrador Canada.
Best Answer
Responded on
I am originally from Labrador, and have spent a lot of time prancing around the woods there. I have also done multi day canoe trips over rugged and rocky terrain. I have a couple points for you.
1. You should always have two pairs of footwear, when you can. One wet one dry. you would be surprised how much better you feel with dry feet.
2. You are going to want something with a solid bottom also. The last thing you need is a foot strain when you are 7 days in. It is easy to do, I did it last year
Responded on
I wouldn't advise these boots for big mileage. Five ten makes other shoes with stealth rubber that a far more comfortable to hike in. Unfortunately they no longer make the Cervants.
View More Details on Five Ten Canyoneer Shoe - Men's