Gear Question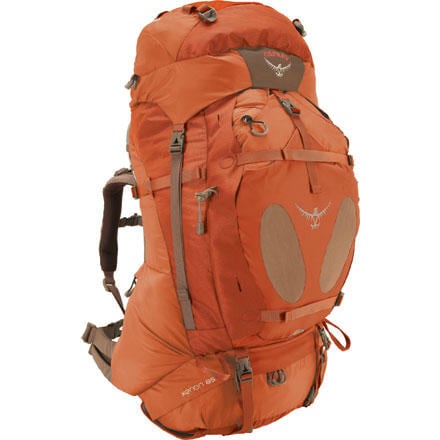 Posted on
I am off to Europe on a Contiki trip for...
I am off to Europe on a Contiki trip for 37 days and trying to find a backpack that will fit everything and cost the earth. I am only 163cm tall and 50kgs so I need something that wont weigh me down. Any suggestion on brands or bags I should look into?
Best Answer
Responded on
Hi Amy,

We're about the same size, though torso length has a lot more to do with backpack fit than absolute height.

Osprey is known for making great packs that fit well, and a lot of people swear by them. Personally, they don't fit me at all. A lot of other companies make good packs as well: Lowe alpine, Marmot, Deuter, North Face, etc.

The most important thing with a big pack is how comfortable it is to carry, and the best way to find that out is to go try some on! Load a pack up so that it's got some weight and bulk in it, and walk around in it for half an hour. That'll give you an indication of whether you can stand to carry it. Women's packs may be more comfortable for you, or they might not. It's very personal.

Features are also a big factor - what pockets do you want or need? Do you want top-only access? Side/front access?

I will say this: 85 L is BIG. If you have the space, you'll fill it. You may be planning on using the pack for other gear-intensive adventures that require lots of carry space, or you might be travelling with some bulky gear that needs the space, but for a 5-week tour in Europe 85 L should be more than enough space (I travelled for 4.5 months with a 65 L pack including camping gear like a sleeping pad, bag, pots, fuel, stove, etc.).

Not sure that really answered your question...my best suggestion is to go try on all the packs you can find.
View More Details on Osprey Packs Xenon 85 Backpack - Women's - 4700-5100cu in