Gear Question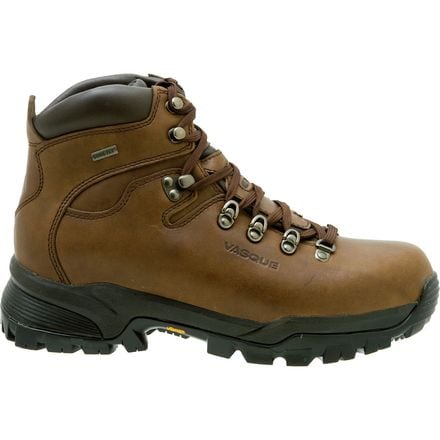 Posted on
I am looking to purchase a good, long...
I am looking to purchase a good, long lasting, reliable hiking boot that can handle all sorts of terrain. Admittedly, I am a beginner, yet as I spent several years in the service, I know the importance of good footwear.

Would you rate the Vasque Summit GTX Backpacking Boot as a good selection ? Previously, I had tried on the Sundowners and were excited about them until I read all the poor reviews about the current "Chinese-made" ones. Where are the Summits made? I do sincerely believe that if I am going to part with a significant amount, I want quality workmanship as would anyone else - beginner or expert.

Your advice will be greatly appreciated.
Thank you.
Best Answer
Responded on
If you are looking for a traditional hiking and backpacking boot, these are quite well made. On top of the Vasque warranty, you also have the standard Backcountry.com warranty so if you ever decide that they didn't live up to expectations, send them back and get your money back. We don't sell things if we aren't convinced that you'll feel good about them for the long run.

The only consideration here is that this is a very heavy duty boot. You might check out some lighter weight boots if you're not going to be carrying big loads, as they will break in faster and give you more range of motion on the trail. The only time I wear a big heavy boot like this is if I'm carrying 50+ pounds, otherwise I'll hike in a lightweight boot, shoe or hiking sandal. If you are mostly planning to hike without a big pack, I'd check out the boots listed in the 'men's hiking boots' category under men's footwear here. Those are still highly supportive boots, but a bit less cumbersome for long walks when you don't need a tank on your foot. And, of course, you'd still have the Backcountry guarantee on anything in there.
View More Details on Vasque Summit GTX Backpacking Boot - Men's