Gear Question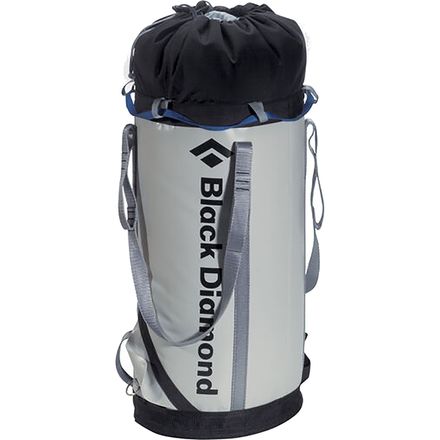 Posted on
I am looking for a pack/haul bag for...
I am looking for a pack/haul bag for multi-pitch free routes using my silent partner. I was thinking this might be a good pack to feed my rope out of on hanging belays. Any opinions?
Responded on
I think a haul bag would be overkill if what you really want is a rope bag. You'd have to haul this up after you jumar (you wouldn't want to jumar with it on your back). If you use a rope bag or backpack, you could probably jumar while wearing it, and save yourself the extra step of hauling.

You might check out:

http://www.backcountry.com/store/review/200111302/Great-multi-pitch-pack.html

http://www.backcountry.com/mad-rock-rope-pod

Or longer list at: http://www.indoorclimbing.com/rope_bags.html

I personally use a pair of Ikea shopping bags. They're light, durable, and cheap.

http://www.ikea.com/us/en/catalog/products/17228340/
Responded on
Thanks for the advice. I checked out the Metolius pack and think that might be more up my alley since it is smaller. I have a 30-45 minute approach to the walls I intend to climb at in western NC so I would like to have something I can carry on my back versus the rope bucket design. I also prefer to free climb the lead pitches on top rope versus jumaring. My only concern is how well the rope will feed out of the bag while on lead.
Responded on
i have the metolius and my climbing partner has the stubby, if you want the smaller one get the metolius but if you bring lots of crap get this
View More Details on Black Diamond Stubby Haul Bag