Gear Question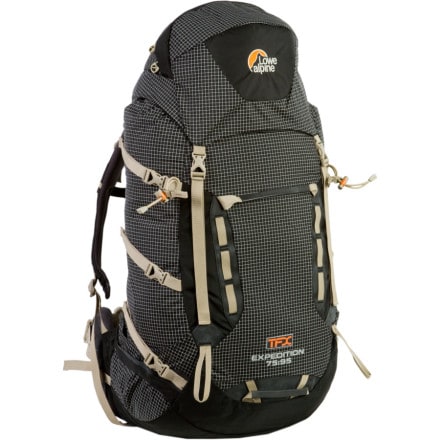 I am looking for a pack able to handle a...
Member since
Posted on
I am looking for a pack able to handle a downpoor but not looking to spend $600 on a pack. Is this one waterproof? or at least mostly waterproof? I read the spec.s and couldnt find it. thanks!
Member since
Responded on
I researched this pack a while back and I could not find any information that it is waterproof so I am thinking it is not. Most packs are not waterproof.

You could buy yourself a $30 cover and keep it fairly dry.
Member since
Responded on
I've never found a pack to be totally waterproof even the $600 ones. Eventually water will find it's way inside during a sustained downpour. The best insurance against this is a rain cover. If it's any consolation to you, some pack cloths are more water resistant than others like 210D Ripstorm, 100D Invista Ripstop, & 420ACT. The first two are impregnated with silicone and PU coatings, cost much more, & arguably increase overall pack weight. My suggestion would also be to purchase a suitable rain cover & get a less expensive, lighter weight pack that would still suit your needs.
Member since
Responded on
This pack is not waterproof. I have Lowe Alpine TFX Cerro Torre 55-70 pack, made of similar materials with same frame, but different model, It has nice rain cover, but it didn't cover my pack well from sides when I had a lot of stuff on a side (sleeping pad, tent), so sides were not protected very well, but at same time they didn't soak, looks like dynema is not aborbing water, but seams are weak spots. Also during couple hours of walking under rain shower I found that water gets into pack from backpanel side, and raincover can't help this. I think it is common problem for all packs protected from rain by raincover only.
On the other side if you want fully watertight pack, it will cost you much more dollars at penalty of increased weight. If that is ok for you, look at Arc'terix Naos pack.
I would prefer to seal seams inside to make it more resistant to water, and put all my stuff packed in individual watertight bags, (which also help easy sorting/finding of items in the pack) in one large watertight liner, it is not a problem to find light and cheap one and use it when it is needed .
View More Details on Lowe Alpine TFX Expedition Backpack - 4600cu in