Gear Question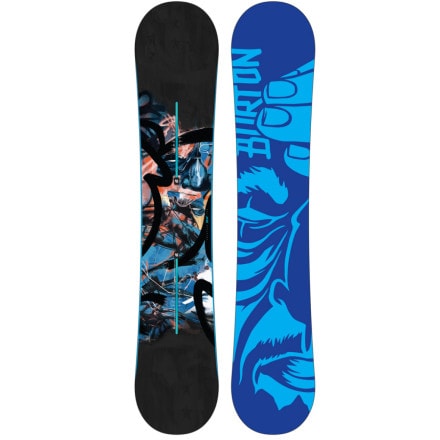 Posted on
I am looking at the Burton Joystick for...
I am looking at the Burton Joystick for an all-mtn ride, but I'm not sure which size. I am 5'7", 143lbs, size 10 boot. Thanks for the info.

Any idea if Switch type-X bindings will work with the m6 harware?
Responded on
The hardware will work no problem, but you have to make sure that the disk is compatible with the channel. That it has a way to configure the 2-hole setup the channel uses.

If you plan on growing at all, I would run the 154. It may be a tad bit big for rails, but you'll grow into it. If you are not growing then run the 150. This may be small in deep snow, but you can always set you bindings back quickly with the channel.

It's hard to get a board for everything. Powder to park, you give up something somewhere. In short, if you are growing then get the 154, if not then get the 150. or get the 150 and ride the hell out of it and keep it as your jib board, then next year by a bigger pow deck.
Responded on
Unfortunately, I'm 24 so I'm done growing. I have a Lamar tripper 154 now and it's just a bit too long and heavy, but I can hold onto it for pow days which is only out west since I'm a midwesterner.

Thanks for the help
View More Details on Burton Joystick Snowboard