Gear Question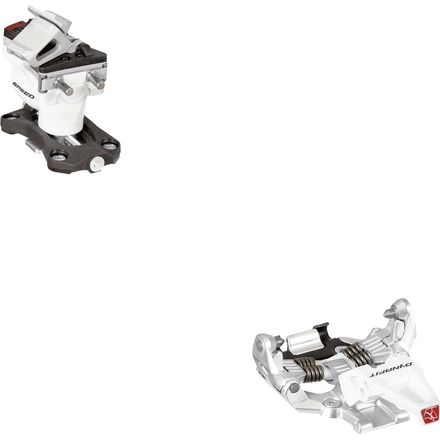 I am having a tough time deciding between...
Member since
Posted on
I am having a tough time deciding between these bindings and the Radical ST for my Black Diamond Drifts. I am 5'11", ski aggressively and was hoping to use them for Backcountry and in bounds (probably 50/50). I do occasionally huck, but never more than 5-8' (and probably less as I get older). However, I am pretty weight conscious, and the ST's carry about a half pound extra per foot. I realize this is somewhat a matter of opinion, but I thought I'd throw it out there and see what people think.
Member since
Best Answer
Responded on
2 main differences to consider. Brake (ST) or no brake (Speed). For in bounds you may prefer a brake. The ST offers a bit more beef for a wider ski: supporting plates under both the toe and heel pieces. Either binder will work great, your call. (IMHO: With a 50/50 split, I'd go with the ST. It's still a darn light rig.)
Member since
Responded on
I have a pair of BD drifts that I mounted with the Dynafit speed radicals and they are amazing, definately different then when I had fritchis on them but still a great setup (and so light). You do make a sacrifice with the speeds not having a brake though....
View More Details on Dynafit TLT Speed Radical Binding