Gear Question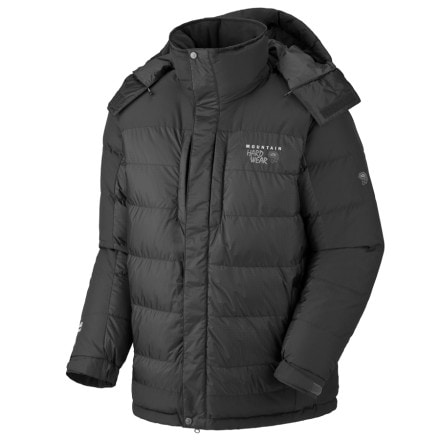 Posted on
I am buying a down jacket for my sone who...
I am buying a down jacket for my sone who is going to college in massachussets in the fall. He has a MH monkey man jacket, a waterproof shelll/fleece combo jacket for the fall and rain etc. So i would like ot buy him a nice warm down jacket with some degree of water resistency that is not stiff and bulky like alot of the parkas. This is what I am down to: MH chillwave, MH hunker down, RAb Neutrino endurance, marmot ama dablan, marmot trient. Any advise? He is 5'8' 150 lbs, big shoulders (is a springboard diver) thanks
Responded on
Marmot Trient is what you want. All the jackets above except for that are quite bulky, and far warmer than what he'll need for Massachusetts in the winter. It's also waterproof.
Best Answer
Responded on
You could also try a Mountain Hardwear Kelvinator Jacket, which utilizes 215 grams of 650-fill down, is a little less bulky than the Chillwave, which utilizes 350 grams of 650-fill down, but does not have the same weather protection (Airsheild.) The Kelvinator does have a great 80-wash DWR that would keep a bit of the weather at bay. I agree, the Trient is a nice jacket but it is insulated with 100 grams of synthetic insulation (not down) and will not be a warm. It is very similar to a Gravitor Jacket from Mountain Hardwear, which I own, and when it gets cold outside I go for my Kelvinator every time. I hope this info helps!
View More Details on Mountain Hardwear Chillwave Down Parka - Men's