Gear Question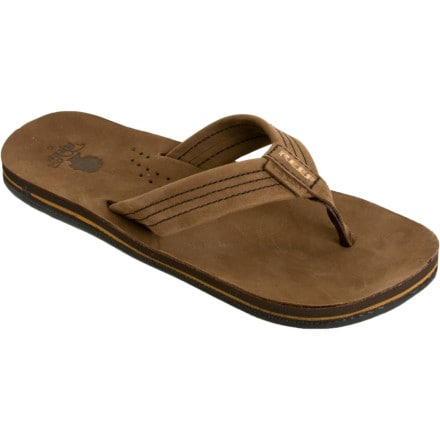 Posted on
I am a lifeguard and I need a sandal that...
I am a lifeguard and I need a sandal that is durable enough to be stood on and walked on for about 8 hours a day every day. also it cant warp in the sun and it needs to be able to withstand a little bit of chlorine. is this what I am lookin for? THank you very much
Best Answer
Responded on
Austin,This will work for all the needs you described. I just told someone else to take a look at the Olukai Kekai http://www.backcountry.com/store/OLU0004/Olukai-Kekai-Sandal-Mens.html this thing is designed to get wet, super comfortable, and very durable. Olukai makes a model similar to the Kekai called the Kia'i which is the official Hawaiian Lifeguard Association sandal. I would go with an Olukai slipper , it will last longer and be more comfortable. Mahalo, Sumo
Responded on
I have had these sandals for a year and a half and they are still great. They have withstood daily use for almost a year, combined.
View More Details on Reef Machado Classic Sandals - Men's