Gear Question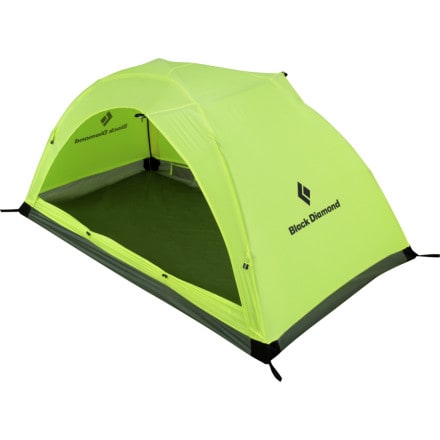 Posted on
I am 6' with a 77in long neo air thermarest....
I am 6' with a 77in long neo air thermarest. Will I be able to sleep comfortably in this tent without my bag sopping up condensation from the walls?
Responded on
This tent is miniature. The neo air adds a significant amount of height, so although the tent is 82" long, the tent's length on the plane of your forehead and toes is much less, probably around 70". You'll only stay dry and away from the walls by using it alone and sleeping diagonally across the tent.

You'd probably do better with the Eldorado if you want it as a 2 man. The Firstlight might be a better pick too.
Responded on
Something else to consider - these single wall tents get a lot of condensation. Much more than a double wall, unless you're in a very cold environment (but even then, you still get some). I've seen people but the foot of the bag into a backpack, or wrap it in a jacket shell or even use a big garbage bag. Not necessarily the nicest thing, but it'll work to a certain degree.
Responded on
you'll fit, and if you're planning on comfort in a tent this small there is probably something wrong with your plans
View More Details on Black Diamond HiLight Tent: 2-Person 4-Season