Gear Question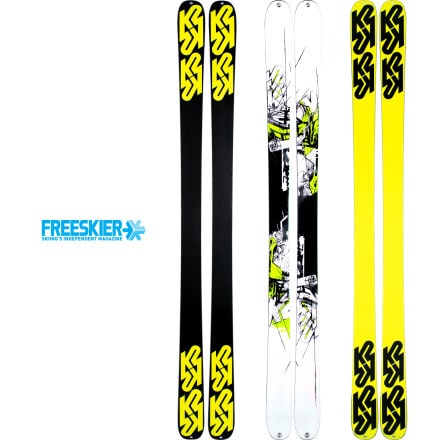 Posted on
I am 6 feet 150 pounds and am looking for...
I am 6 feet 150 pounds and am looking for a good all-around mountain ski. I ski a lot of park but also like to hit other parts of the mountain. I ski mainly in Vermont at places like Okemo. Would you recommend these skis?
Responded on
I have tried these skis a couple of times and they are very heavy. For me thats a negative, cus i like playful skis. Also its not very good at groomers, but i can give it cred for spin and stability in air. Because it is a center mounted ski I feel like you have 100% control spinning jumps, which is important and the weight doesent really matter in air... I would say Its not a very good all-mountain ski, but if you want a park ski, but want to be able to ski a little bit all-mountain I would go for these, otherwise look at: Armada Ar6 , Line Anthem, k2 extreme, Line Blend or if you like to try something new: Armada Alpha 1 :=) This was my opinion...
View More Details on K2 Disorderly Alpine Ski