Gear Question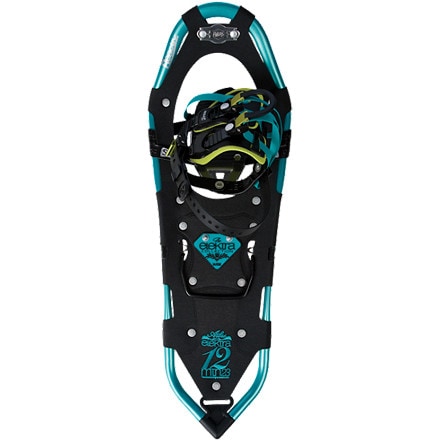 Posted on
I am 5 3 1/2" and weigh 126 Lbs. I would...
I am 5 3 1/2" and weigh 126 Lbs. I would be using this snow shoes in all terrain. What Size should I go for and how do I know.....

Thanks
Corkie
Responded on
Corkie,
You land on a grey area. If you plan on frequently carrying a pack or dealing with deep powder, then I would say go with the 27" shoe. Otherwise, based on your size and weight, I think you will do well with 23". You fall right in the middle of the weight range for the 23 and you don't want to be tripping over them. That being said, the width difference between the two sizes is only 1/4", so if you're still on the fence, my vote is to always go for more flotation. But that is because I rarely hike packed trails.
I hope this helps a little.
Responded on
I'm 118 pounds (5 4") and often carrying a heavy pack with camera and two lenses and all sorts of first aid stuff for dogs (I've got two that hike with me) and we go off trail a lot. So I got the 27 inch and can't be happier! You won't trip over the bigger size as we are about the same height. :) Good luck with choosing!
View More Details on Atlas Elektra 12 Series Snowshoe - Women's