Gear Question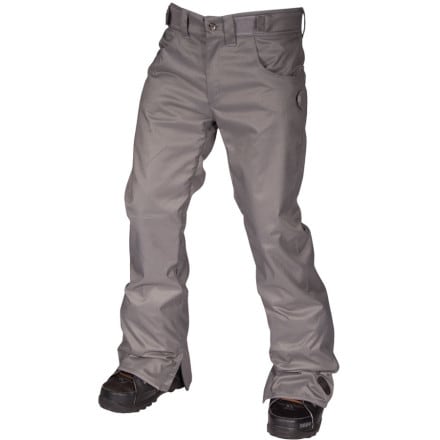 Posted on
I absolutely HATED the 2011 version of...
I absolutely HATED the 2011 version of these. LOVED the look though which is why I am writing this question. Tried them on once, squatted, and the crotch ripped open straight down the middle. ZERO STRETCH. I felt restricted by how high the crotch was, Im not sure if I got a size too small or what, but the 2011's did not stretch at all. Immediately returned them.

Is there any difference between the 2012 and 2011 version?

Also, I am 5'7", 155 lbs, a size 30 in regular, kr3w jeans. What size would be best for me?
Responded on
Not sure if there is a difference between 2011 and 2012, but the crotch still feels a bit tight (especially if your stance is wide). I have a medium and I am 5'11 and 170. I tried the large but they were a bit baggy and loose in the waist. It doesn't feel like they have much stretch to me.
View More Details on Airblaster Sissy Pant - Men's