Gear Question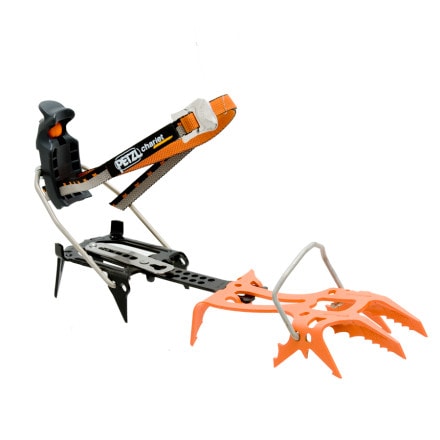 How would you compare these with the Grivel...
Member since
Posted on
How would you compare these with the Grivel G22s?
From what I am observing:
Dartwin = 2oz lighter for the pair
Dartwin = 2 mid points stick out, G22 2 mid points are in the center laterally. Not sure which is better.
Dartwin = no antibots (but you could probably make your own)
Dartwin = Need to purchase separate long bars for size 48 (me)
Dartwin = replace front part to replace front points. G22 not sure how to replace front points.

With antibots + long bars I wonder if the weight is now the same...

Which have longer front points?
Member since
Best Answer
Responded on
The G-22 comes with 2 sets of center bars. Which one you will use will depend on your boots, the instructions will help with that. You would not need longer bars for your size, simply mount the bar one hole further back on the front half.
The G-22 front points are not as aggressively angled, and to replace front points, you will have to replace the entire front half.
By appearance, there is little difference in length of front points.
I couldn't say if the G-22 mid points work any better or worse, but I can say they do take a little getting used to, maybe 20 minutes for me.
Although the G-22 antibotts work well, snow gathers between the center bar and my boot.
A note about the G-22 front bail; it's designed for asymmetrical boots. They fit great on my la Sportiva Makalu, but need a little tinkering to get a good fit on my Koflach Arctis Expe.

Hope this helps!
Member since
Responded on
OK thanks - have you used the dartwins? Do they climb steep stuff better than the G22s due to the more aggressively angled front points?
I'm actually not sure what an asymmetrical boot is practically speaking?
I have 3 boots I would use these with (all sportiva):
Nepal Evo (which you said work great)
Barunste (assuming work great as well)
Spitfire (AT ski boot)
View More Details on Petzl Dartwin Crampon