Gear Question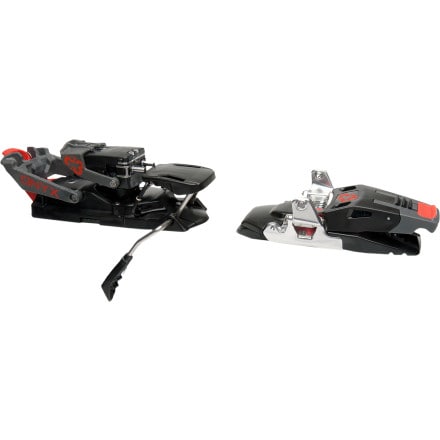 Posted on
How would these do as an 80/20 inbounds/...
How would these do as an 80/20 inbounds/backcountry binding? There will be moguls and hardpack. I'm a pretty good skier, but I can't charge hard all the time. I'd be mounting them on '11 Moment Rubies and I'm 6' and about 185. I really don't like the Duke's release mechanism (or lack thereof). Montana Snowbowl in Missoula can get just about every possible snow condition in 2500'
Responded on
Tech system bindings (G3, Dynafit, etc.) all have great DH performance as you are truly locked into the ski. The one drawback for hardpack and bumps is that they have zero elasticity (the ability of the boot to move off center in the binding and then come back without releasing). That said, I would rather have the better skiing and lighter weight of these bindings than any other backcountry system. They ski better and tour better.
Responded on
Dukes have a much safer and more reliable release/retention mechanism than any tech binding. That's the whole point of hiking around with more than three times the weight of a tech binding. I'm not saying you shouldn't switch to a tech binding, just that your Dukes are a lot safer and more reliable than anything else out there.
Responded on
They are OK as an inbound binding. Somewhat less elasticity than dukes or freerides, but they also give a way more rigid ski connection.

These bindings were designed with retention in mind and with the expection of the Dynafit Beast are the most inbounds capable tech binding.
View More Details on G3 Onyx Binding