Gear Question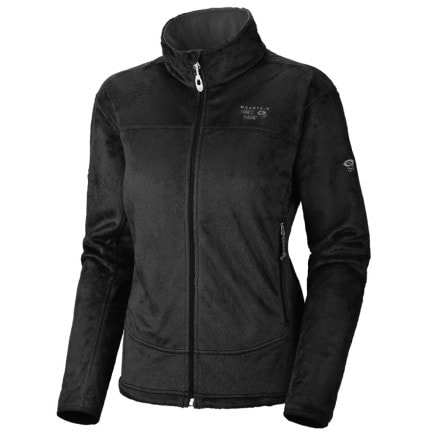 Posted on
How wind-resistant is this jacket? I am...
How wind-resistant is this jacket? I am trying to replace an old Patagonia wind-block fleece and the Pyxis looks very nice; it has fleece on the inside and outside, which I want... but does it offer much more wind resistance than just a regular 300 weight fleece?
Responded on
K.H. The Pyxis fleece is a very nice and soft fleece jacket but it does not offer much wind protection. It would offer about the same protection as a regular 200wt. fleece with no barrier. It is super soft though and is a great mid layer in cold weather or a stand alone piece during the edge seasons. If you are looking for something more like your old fleece I would consider the Sable Jacket from Mountain Hardwear. It is a bit thicker and heavier overall than the Pyxis but it offers complete and total wind protection in the form of an "AirSheild Core" laminate. If you don't want to go all the way to the Sable then your other choice would be the Deflection Fleece jacket from Mountain Hardwear that utilizes a denser fleece that blocks much of the wind but not all. I hope this info helps!
View More Details on Mountain Hardwear Pyxis Fleece Jacket - Women's