Gear Question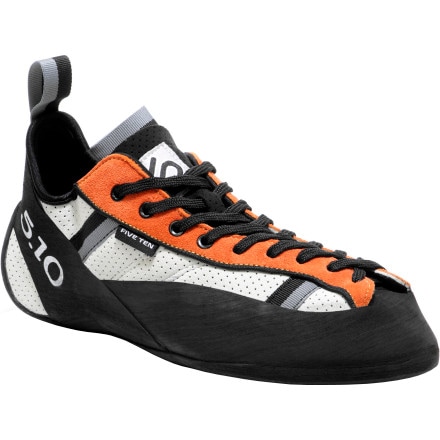 Posted on
How well do these shoes preform on thin...
How well do these shoes preform on thin faces? I know they are a great crack shoe, and I'm looking for a shoe that will serve as a great trad and outdoor shoe.
Responded on
Five Ten shoes have great performance for edging. These will work well for cracks with out being a "crack specific" shoe, which often don't function well on much else. The La Sportiva Mythos could also be a good option for you.
Responded on
I own L.S. Mythos and would say they are probably going to do everything well , I even Climbed Friction in them... Rather wear my 5-10 Coyotes for Friction...That C4 rubber!!! But for most all other climbs you can pull of in the Mythos...not as stiff as stricky Crack shoes but still do the trick...they will stretch, and are comfy! I also own pair of Muira's which I had to go steet size to fit my wide feet in and they are snug, but not numbing...we'll see if they are going to work out? Thought about the T.C. Pro with my wide feet...anybody have a pair and wide feet? questions on sizing, toeing, smearing, (hear their edging masters), and quality...heard problem with rands coming off??? thinking of trading the Muiras, for the T.C. Pros? to get a a shoe for hard all-around vertical, do it all?

View More Details on Five Ten Newton Lace-Up Climbing Shoe - 2012