Gear Question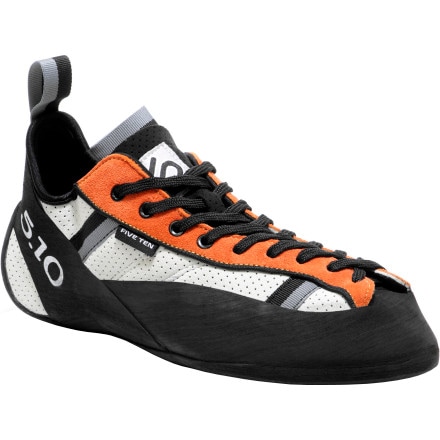 Posted on
How well do these shoes preform on thin...
How well do these shoes preform on thin faces? I know they are a great crack shoe, and I'm looking for a shoe that will serve as a great trad and outdoor shoe.
Responded on
Hi TJ, I´ve being using Newtons for the last 12 years, when five ten discontinued the model, I stocked up a few pairs and kept on enjoing. Last winter I bought a new, orange-white, pair. I size them street size for long routes and half size down for more tecnical stuff. The shoe may seem a little stiff and clunky at the begining but will perform fine in small edges, later on it will smear perfectly and even better after a first resole with sportiva´s xsedge rubber, which will hold up in high temperatures ( I live in Spain) better that the original. A shoe that I tried but didn´t fit my foot shape is the Katana Lace, that migh be a perfect shoe for really thin stuff.
View More Details on Five Ten Newton Lace-Up Climbing Shoe - 2012