Gear Question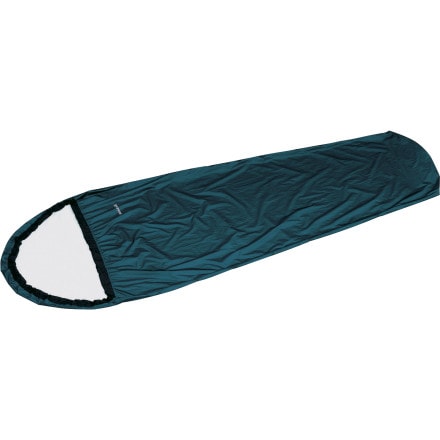 Posted on
How much warmth would this add to your...
How much warmth would this add to your sleeping system?
Best Answer
Responded on
Mont Bell doesn't have any specs that I can find in that area, but instead touts the waterproofness as it's main feature. As Mike mentions, I would imagine that 5-10 degrees is about right. If you're looking to add to your bag's rating, and using it as a bivy sack is secondary to that purpose, check out Sea to Summit's Reactor Thermolite (STS 0085) which they claim adds up to 15 degrees, or the Reactor Thermolite Extreme (STS 0084), which is supposed to add up to 25 degrees. Both can actually serve as sleeping bags in warmer weather, pack down small, and cost considerably less.
Responded on
This adds 5 to 10 degrees to your bags warmth, it depends on the night though and how windy it is, damp it is, etc. It is a great addition to a tarp system.
View More Details on MontBell Breeze Dry-Tec U.L Sleeping Bag Cover