Gear Question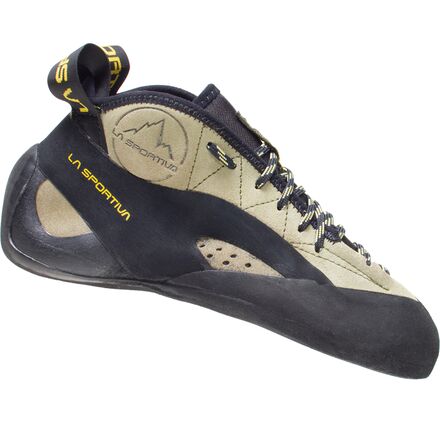 Posted on
How much are these going to stretch out....
How much are these going to stretch out. I currently climb in the Katana's (size 43) and they fit great for single pitches or bouldering but I'm looking for something more comfortable for cracks and multi-pitch. I'm thinking about just going up half a size (43.5), but if they are going to stretch a lot maybe the same size. Any thoughts on the topic?
Responded on
Ryan,
These shoes have a synthetic lining so they really won't stretch much at all. I wear a size US 10.5/EU 44 in street shoes and mountain boots; I wear size EU 43 in the TC Pros. If you're looking for standing on granite dime edges a half size down further would be advised, but if you're stuffing your feet into cracks I would keep it one EU size down from your street shoe size, no more.
Responded on
Agreed. You'll see just about no stretch. Mostly because of the materials, but also because you don't want to size them quite as tight as other shoes (and having your tight foot push on and stretch the upper). They have a super stiff sole so you don't really need them as tight, plus it's nicer to have flatter toes for jamming cracks. Best trad shoe ever. Period.
Responded on
Buy the right size. But they will eventuially stretch a bit..12 size or so.
View More Details on La Sportiva TC Pro Vibram XS Edge Climbing Shoe