Gear Question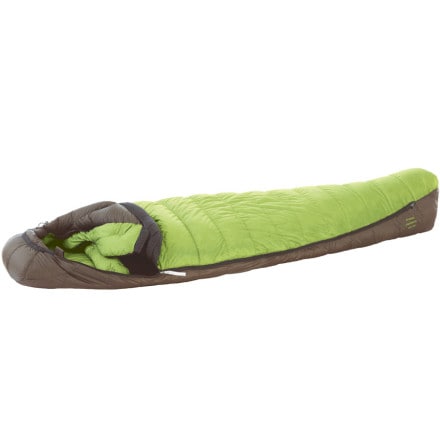 Member since
Posted on
How many ounces of down fill does this bag have? Is it overfilled around the waist and in the footbox like other women's bags? Thanks!
Member since
Responded on
Mads. The Women's Phantom 15 Bag has 20oz. of 800-fill down for the Regular length Bag and 22oz. for the Long bag which equates to about 6" of loft! Also the women's bags are a little bit shorter than the men's bags but maintain the same amount of down. So, they are warmer for their given lengths and widths than the men's bags. I hope this info helps!
Member since
Responded on
Thanks so much!! You're more helpful than MH :) I'm trying to decide between this bag and the Marmot Helium (women's version). You seem pretty well informed so I was wondering if you have an opinion between these bags? I've been using the Lamina 20° but I'm looking for a way to shave off some weight while adding a little bit of warmth. Overall I'm happy with the Lamina although I hate that the zipper gets stuck all the time.

One additional question: is the down evenly distributed on both sides of the bag? I'm a side sleeper so that's helpful for when I roll around at night. Right now I'm using a men's bag with plenty of extra wiggle room so I can sleep sideways without having to tilt the bag on its side. I'm not sure if I'll be able to do this with a closer fitting women's bag.

Thanks in advance for any advice!
Member since
Responded on
Mads. I've been answering a lot of questions on this site and unfortunately just saw your reply and subsequent questions! Sorry about that. So, not sure if you have purchased a bag yet but obviously since I am one of many Mountain Hardwear Reps I think you know what I will say! Go with the Phantom!

The down is as evenly distributed in the bag as we can make it. Hard to keep it all in one place but I have never had a problem with down migration in my Phantom. One reason for this is that Mountain Hardwear uses Side Block Baffles in our bag designs. This keeps the down either on the top of the bag or the bottom as opposed to some manufactures that think it is better to be able to move the down around the bag. The idea here is that you WANT the option to move down around the bag to make it warmer or cooler depending on the environment you are in. We figure that during the night folks naturally roll around and we want the down to be where it is supposed to be at all time. Sleeping sideways should not be a problem in this bag. Again I hope this info helps and thanks for the comments!
View More Details on Mountain Hardwear Phantom 15 Sleeping Bag: 15 Degree Down - Women's