Gear Question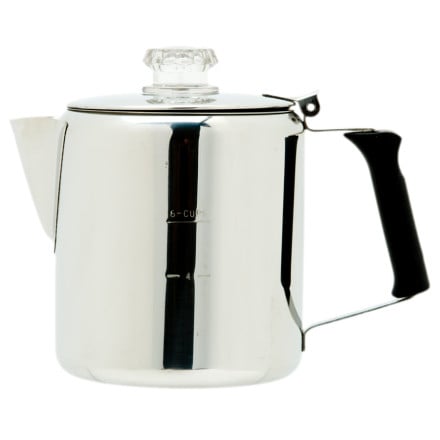 Posted on
How long does it take after the percolation...
How long does it take after the percolation starts, before it's "coffee"?
Best Answer
Responded on
Making coffee with a percolator is a bit of a craft. It is totally dependent on the coffee, the amount you use, and how strong you like your coffee. Once it starts boiling, you just have to experiment to find the perfect combination.
Responded on
Yep, it's a trial and error sort of thing!
Responded on
Your stove will play a part. If you have the ability to simmer with your stove it helps to lower the temp to avoid burning, but hot enough to keep the perk flowing. I tend to over perk my coffee because I don't want tea and there is something to be said about a strong taste of coffee in the middle of nowhere that makes me feel good! I didn't time it, but I think we were drinking coffee in less than 10 minutes using a dragonfly.
View More Details on GSI Outdoors Glacier Stainless Percolator