Gear Question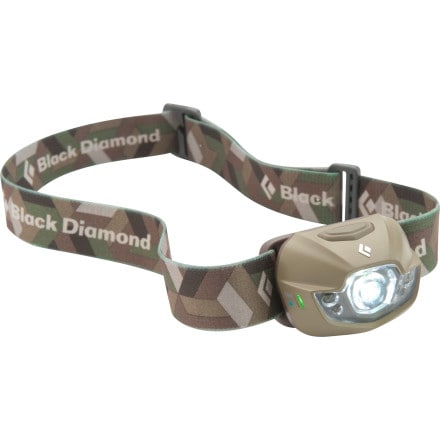 How is the weight of this headlamp? I live...
Member since
Posted on
How is the weight of this headlamp? I live in Yosemite and use my headlamp EVERY DAY! Right now I have the BD storm and it feels like it weighs a ton when it's on a my head. I have to either tighten it to the point that I have a headache or it slips off my head and busts me in the nose if I do anything more than just walk. It's so irritating! Plus I never use it on full power (100 lumens) so I'm wondering if the Spot would be better for me? Anyone? Anyone?

Member since
Responded on
The headlamp only weighs 3.2 oz with batteries. However, you may want to consider going with a lamp that has the strap over the top of your head to avoid slipping when doing things like running. Take a look at the Black Diamond Icon or maybe the Petzl TacTikka XP.
Member since
Responded on
I've got all kinds of BD headlamps and the Spot is definitely a little lighter than the Storm. The Petzl lamps are generally even lighter. Josh might be on to something with the top strap on the Icon, but it's still heavier and sounds like more lamp than you need. I'm the same way as you...either too tight or too loose. Sometimes it's a strap issue, sometimes it's just annoying. For walking, I usually just hang my headlamp on my neck and adjust the angle so it lights up in front of me. The only time I really ever need it on my head is when I'm using it for task lighting or to light up something like bears, etc. That might work for you, too. Try it. Also, BD and Petzl both make lighter, lower-end lights that weigh next to nothing. I would start with a trip over to the mountaineering shop in Curry Village to try on some things, find something you like, then come on back and buy it here to save some money. If they don't have what you need, you're just going to have to start comparison shopping based on weights and user reviews. If you just want easy, the Spot is a nice little light though. Hope this helps you out.

View More Details on Black Diamond Spot Headlamp