Gear Question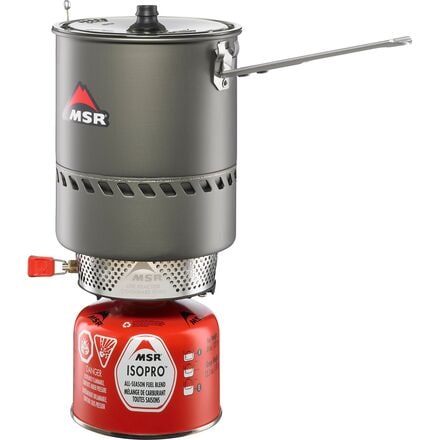 Posted on
How efficient is this stove when using...
How efficient is this stove when using other pots/pans besides the one it comes with?
Best Answer
Responded on
Unfortunately, the Reactor doesn't work with other pots/pans. This is due to the convex structure of the burner (not a flat surface to put a pan on but domed). The reason for this is because the engineers wanted to create as efficient a stove as possible and in order to do this they had to make the stove and pot be as one.

It should be noted that this stove is hot! Therefore, in my opinion, it is not a good stove to use a frypan on, even if one existed that would fit the burner. A new 2.5 liter pot (sold separately) along with the 1 liter pot are the only two recommended for this stove.

The Reactor's strength is speed in boiling water and efficiency. It isn't very good at simmering nor in performing other types of methods used in cooking gourmet meals. It's best used if you need boiling water for already-prepared meals, or for melting snow. It should also be said that due to it's ability to fend of wind and suck up as much heat as possible makes the Reactor a true 4-season stove. That's rare to say about a canister stove.

I would recommend the MSR WindPro Stove for use with any type of pot/pan available. It's MSR's best canister gourmet-cooking stove.
Responded on
It's designed as an integrated system. There is a 2.5L pot available, but the burner head has a convex shape to it that won't allow for setting other pots and pans on top of it that aren't system specific.
Responded on
Forget it .. there is no other pots that fit it .. but MSR does make a bigger pot specifically for the Reactor. Really no need to use/try 3rd party pots. I guess you could take a hammer to the bottom of an old pot and make it fit.
View More Details on MSR Reactor Stove