Gear Question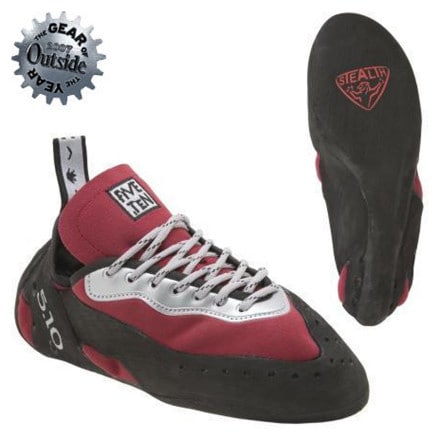 How durable is the Stealth HF rubber? I...
Member since
Posted on
How durable is the Stealth HF rubber? I own a pair of the Anasazi Arrowheads and even with Five Ten's ONYX rubber, which is supposed to be very tough and durable, they are loosing their edge very quickly. I dont know if I can resole my arrowheads, and I dont want to have blown 165 dollars for a climbing shoe that will only last me two or three months. My next shoe, maybe the dragon, I hope will hold up better. I usually boulder about three or four times a week and need to know how long these things will last. Compared to my first La Sportiva's with Vibram Ex-s Edge rubber, my five tens are breaking down extremely fast. How long will the HF rubber last in comparisson to Vibram Ex-s grip two, and other rubbers like Stealth C4, Mystique, Science friction from mad rock, and Trax from Evolv. Sorry for all the the questions but only having climbed on two pair of shoes doesn't give me much first hand expiriance.

Thanks!
Member since
Best Answer
Responded on
It really depends on a lot of factors. The first being the simple characteristics of sticky rubber; the stickier the less durable. It also depends on footwork (probably more than anything else), the texture of the holds and walls you are climbing on and how often you are climbing. When I first started climbing I climbed 4-6 days a week and would go through most of my 5.10s in about 4-5 months. Now many years later I usually go through a pair a year and I still climb 3-4 days a week. My softer slipper and really sticky shoes are usually on the 6 month plan but I use them sparingly for problems that I need them for. So the answer is... it depends. I'd say you'll get roughly the same duration as your Arrowheads and maybe a bit more (not much more).
View More Details on Five Ten Dragon Lace-up Climbing Shoe