Gear Question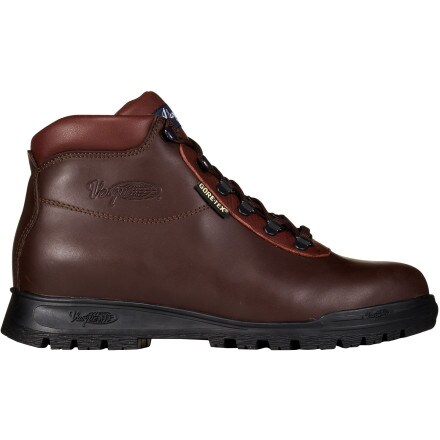 Posted on
How does this sole on this compare to that...
How does this sole on this compare to that of a boot with a Vibram sole? Would I be able to notice a difference in terms of stiffness, grip, durability?
Responded on
Stiffness, grip, and durability vary as much between different Vibram soles as they do between Vibram and other brands. The Sundowner has a long reputation. It will treat you well and can be resoled, just like a Vibram, if you need.
Responded on
My 2003 Sundowners Have had many miles on rocky trails in New Mexico and Arizona. I won't go up a canyon with anything else. They grip well and give support. These soles grab the rocks and bridge sharp points.

Lots of remarks about China made. Mine are China and I remember them being a long break in but I grew to love them. They were my first pair of leather hiking boots and I am considering getting another pair now to start breaking in rather than resoling. The 9 years of rocky hikes has worn the leather on the toes so rather than resole $60 I'll start wearing a new pair around town untill they loosen up. The ankle bones are the hardest part to breakin.
View More Details on Vasque Sundowner GTX Backpacking Boot - Men's