Gear Question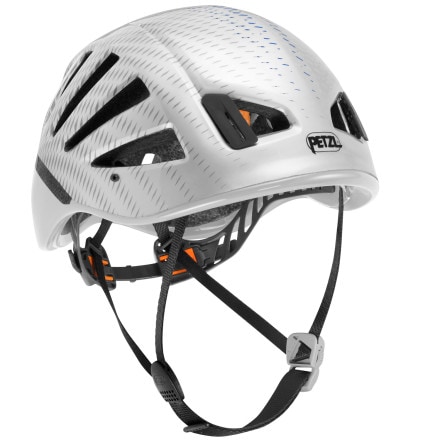 How does this helmet perform in cold,...
Member since
Posted on
How does this helmet perform in cold, alpine conditions? I am looking for a new helmet for mountaineering and ice climbing. I've used both the Petzl Elios and Grivel Salamander in the past, but neither fit my head perfectly and I really like the comfortable fit and light weight of the Meteor. I have a couple concerns though. With its heavy ventilation, is this helmet colder compared to others? Since I'll primarily use it in cold, windy conditions, venting sweat isn't as paramount as efficient heat retention. I'd rather not layer on the extra beanie or switch to the heavyweight balaclava unless I have to. Also, it looks like this thing has 5x more vents than other helmets so I have to ask - does it pile up snow during a snowstorm or heavy spindrift? Thanks for any insight!
Member since
Best Answer
Responded on
In not that good for snowstorm. and it pile up snow during a heavy snowstorm or spindrift!. more then that it's cold for the nomber of vents. it is more for big wall in the sun. and it freez undet -20C
Member since
Responded on
The Meteor III is an ideal winter alpine climbing helmet. It is light weight and functional. These are the two things I look for in alpine climbing gear. The vents make it light. I do not use a helmet for keeping warm. That is what a balaclava/hat/neck gaitor/down jacket are for. Regarding spindrift and wind, throw a hood over your helmet and you will have no problems. If you have a helmet without a hood the snow will find its way into your system. Never been an issue getting snow in there because if it is snowing heavily I generally have my hood over my helmet. And with this way of using the helmet, all the vents come in very handy! Also great for summer use. Hope this helps.
View More Details on Petzl Meteor III + Climbing Helmet