Gear Question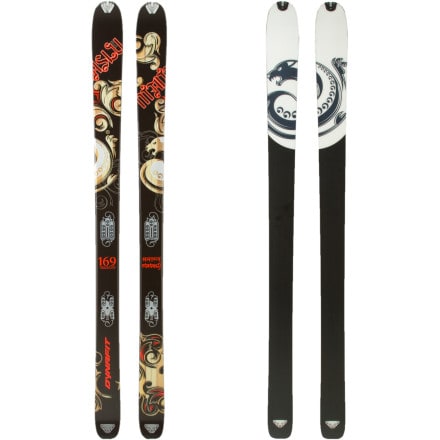 How does this compare to the Stoke? I'm...
Member since
Posted on
How does this compare to the Stoke? I'm looking for a versatile, 1-ski Backcountry quiver. Will only be used in the BC, mostly soft snow days but want something versatile enough to handle all conditions. Most of my tours are day trips < 6 hours long, mellow terrain and the occasional late spring coulair.
Member since
Responded on
By your handle, I'm guessing you live in Salt Lake. The Manaslu is a great one-ski BC ski, especially if you are looking for something a bit quicker than the typical over 100mm ski. Unless you love the wide rides, it is probably a more versatile stick than the Stoke for your conditions, though either one will work great in the Wasatch fluff.
Member since
Responded on
If you're looking for a one ski quiver and you're living out west, I would recommend the stoke. It has a wider footprint, 106mm vs 95mm, and more rocker so you will get better floatation. It is also easier to break trail. It is also more big mountain based, so it is going to be more stable when skiing some bigger lines. You're not sacrificing that much weight but moving up to the stokes, but you're gaining a lot more ski, and that's a good thing.
Member since
Responded on
Thanks for the comments! My handle is a little outdated...most of my days are in CO with some in UT. I ski a ton of tight trees on mostly mellow terrain. Looking for something quick and nimble, that can also handle "survival" skiing on the sun crusted bulletproof back to the car. Sounds like the manaslu is a better fit, based on the comments. This will be a big upgrade for me, have not skied anything over an 80mm waist yet.
View More Details on Dynafit Manaslu Ski