Gear Question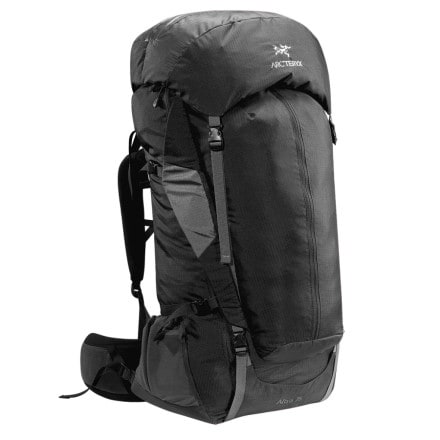 Posted on
How do you attach an ice axe, trekking...
How do you attach an ice axe, trekking poles, shovel and other similar sized tools? Use the side pocket and tighten with the side compression straps? Doesn't seem safe with the ice axe particularly. Any info will help, as this could be a make or break the deal. Thanks!
Best Answer
Responded on
There are no ice axe loops with the Altra-the altra was designed as a summer pack-not mountaineering/general purpose. There are small daisy chains that you could attach ice axe loops to-but they werent specifically designed for that. And your ice axe/tools would dangle off weirdly. And you would have to buy the ice axe keepers or take them off another pack you own. Unfortunately, arc'teryx doesnt make a good all around pack at this time-the Altra doesnt replace the bora as a good, all around pack.
for a shovel-you would have to rig the daisy chains some how. Best bet-go with the Arrakis.
Responded on
I have the Altra 75 pack and improvised a little here...happened to have 8" cable ties (purchased at Home Depot) and fastened a ice axe loop to one of the lower openings in the daisy chains located at the bottom of each side of the pack. For now, I have the side compression straps holding the shafts in place. This is a very light weight solution and should work fine. I do have two ice axe holders coming from Arc'teryx and will use those to fasten the shafts to the upper daisy chains located on each side of the upper area of the pack.
View More Details on Arc'teryx Altra Backpack 75 - Men's - 4577-5248cu in