Gear Question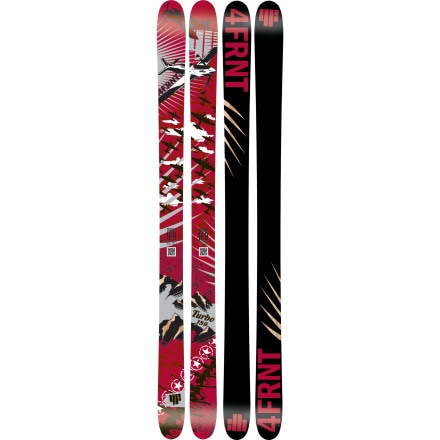 Posted on
How do these ski compare with an Armada...
How do these ski compare with an Armada TST? comparable? or different
Best Answer
Responded on
Fanatix - the Turbo is a more traditional shape and it is stiffer than then TST. The TST will perhaps be a bit less hooky in soft snow, but it will not carve up a groomer quite as well in my opinion and it has a bit of a floppy tip. The Turbo is pretty much my favorite ski ever for all-mountain use, so I have to admit some bias.
Responded on
Thank you mark, what about the turn radius on the groomers? Does it feel like you are riding a mid-fat, or is it still comfortable? I'm still in doubt between TST and turbo. The TST has a small radius which is nice for moguls etc.
Responded on
Yeah - if you're looking for a small radius then you may prefer the TST. The Turbo is a medium radius ski and would be more work in the bumps. For groomers, however, it will lay a trench with ease due to the stiffness. Feels like a mid fat for sure - but it seems like everything is a mid fat now. If you are on the east coast the Turbo would be a great fat ski, if out west then a great daily driver. If you ask the same question over on the TST page perhaps you can get more insight from someone who has spent more time on that ski than I have.
View More Details on 4FRNT Skis Turbo Ski