Gear Question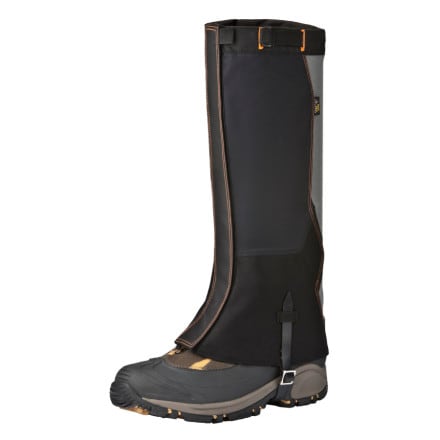 Posted on
How do these seal around the boot? Do they...
How do these seal around the boot? Do they have sometype of rubber stretch to keep water out?
Responded on
The cut (shape) of the bottom of the gaiter will fit snugly with the boot. Once the strap is tightened this will create a tighter boot/gaiter interface. While presumably the boot, and definitely the gaiter are waterproof, the section where the two meet aren't waterproof, just a barrier. So, unless you're stomping around in shin to knee deep water for a long period, you should be OK. I just ordered these gaiters, so will report back on the exact make-up of the material where the gaiter meets the boot.
Responded on
Chris, I wore the gaiters for the first time last night, sledding with my son. There is no rubber stretch material that forms a seal with the boot. However the gaiter is fashioned such that it has a 'cut' that fits nicely with the boot. Also, the tighter the under-arch strap, the more snug it will fit with the boot, but don't overtighten, just a snug fit should work fine. After I use them in the backcountry a few times, I'll post a review. Hope this helps.
View More Details on Mountain Hardwear Pinnacle Stretch XT Gaiter