Gear Question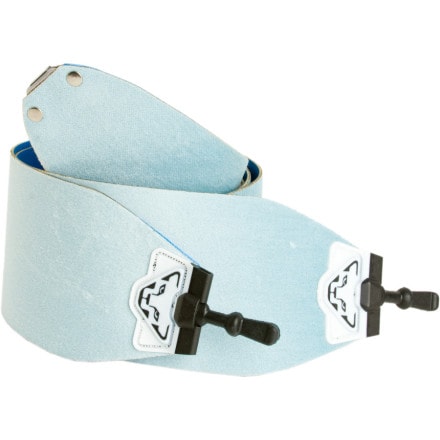 Posted on
How do these compare to Black Diamond...
How do these compare to Black Diamond Ascension Nylon STS?
Responded on
I just got mine. For use they seem smillar. For longevity, I hope the same, but my BD'd have taken quite the abuse/misuse and come out pretty well. Dynafit has some pretty explicate instructions for the use/storage of these both during the off season, between days, and between runs. I'm likely not to follow any/all of those, So I will post up if these start to fail, noting the areas of maintenance I have neglected.

For the record, I never use skin savers, and my BD's are still pretty tacky after 3 years of pretty heavy use. But you do gotta love the hassle free nature of the pre-cut skins.

Josh> my big area of concern is over the rubber tip piece, it just seems like a weak point in the skin design. I could totally be wrong here.

Greg or Andrew, thought on how well the tip(rubber) attachment will hold up on these skins over time?
Responded on
The Dynafits are a mohair/nylon mix so they'll have better glide but won't have quite as much grip. Dynafit's glue is not as sticky as BD but should still sufficient for all but the coldest days, you'll want to keep them warmed up in your coat for best performance.

Phil, the rubber tips hardly ever break.
View More Details on Dynafit FT Stoke Speedskin