Gear Question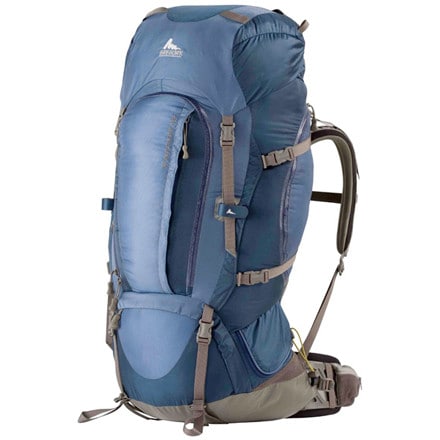 Posted on
How do I rig the Whitney for water resevoir?...
How do I rig the Whitney for water resevoir? Where is the resevoir suspended and where are the 2 hydration ports?
Best Answer
Responded on
The sleeve inside the pack (it's probably made of lighter grey fabric and rests close up against your back while you wear) it is designed to hold a reservoir.

Unfortunately, the Whitney does not have a suspension system, you just have to drop it in. If you're handy, a simple suspension system can be MacGuyvered with 14" of twine, a metal clip from a ballpoint pen, needlenose pliers and some knot skills.

To make it, tie the twine in between the two suspension webbings at the inside shoulders of the pack (I used a bowline on either end). Remove the metal clip from the pen (i used a sanford uni-ball) and bend it into a fishook shape, with an eye on the top and a hook on the bottom. Put the eye over the strung cord then clamp it closed with the pliers. You should now be able to clip your reservoir into this sliding clip. (See Photo)

There are two hydration ports so that right or left handed people can route the tube over their preferred shoulder.

Hope that was helpful.
View More Details on Gregory Whitney 95 Backpack - 5309-6285cu in