Gear Question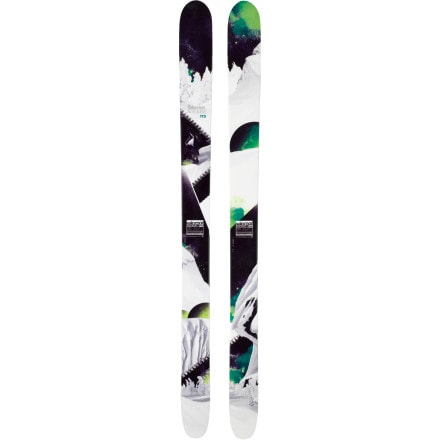 Posted on
How are these compared to the Armada JJ...
How are these compared to the Armada JJ and the BD Amperage? I ski primarily in VT but do make it out west once a year. I am looking for a fatter ski on our seldom powder days and I enjoy riding the tight trees the most. None of these skis are offered for demoing out here/the season is almost over. I want something that is not too soft because even on our "powder" days, I know I will make my way onto the groomers every once and a while and I do not want too much "chattering". I may even consider throwing caution into the wind and check our the Rocker 122 or Ben Chets (thoughts?). I currently ski the Volkl Bridges (if any of them remotely compare to the Bridges construct, play, flex etc...) and I enjoy them but as I progress fairly rapidly, I want to go wider (I get about 25+ days). I have been doing research on all the mentioned skis till my eyes hurt but still need some guidance. When I do make a decision on a fatter ski, I do plan on keeping my bridges for the groomers and bare days. I am an advance skier, 5'10, 205lb and open to other suggestions. Thanks in advance!!
Responded on
Hey Peska,

Thanks for the thorough question and I'll break it down by saying that all three options in the Rocker2 115, JJ and Amperage are the right width and rocker shape for what you want to do. The Amperage will be the most responsive while being the softest, the Rocker2 115 will be the most damp and still and the JJ will fall pretty close to the middle of the two. I first thought the Rocker2 115 would be prime for what you want, but then you mentioned the tight trees and wanted to mention the JJ could be an option depending on how much energy you like to put into your shorter turns. If you like putting a ton of energy into each short turn, then the Rocker2 115 will be the best, but the JJ may do a bit better for you if you like to finesse your turns a bit more when things get tight. I'm taking the Amperage out of the equation as I feel it'll be a bit softer than what you are looking for. I hope all this information helps.
Best Answer
Responded on
I just got a set of Rocker 122 skis in the 192 length and I absolutely love them. I primarily ski Killington's tight trees and these are awesome. Due to the rocker they turn on a dime. I actually feel like I'm on a shorter ski in the woods (compared to my 106 under foot 178 K2 Obseths) but on the open trails, esp in pow, the offer the stability of a longer ski. I'm 5'10" 150 lbs. Basin ski shop tried to convince me to get the 184 for here but I'm glad I went longer. If you're familiar with Killington I primarily ski the Fiddle, OL, Anarchy, Julio and all the canyon woods. This ski put the fun into and took all the effort out of skiing. I skid them two full days in a row in last week's dump and never got tired. I also used them out west on a cat trip at Keystone and they took all the speed I could put to them...they shredded the backcountry powder bowls. My only concern is their durability as they feel so light on your feet and I haven't had luck in the past with Salomon's staying together but I will enjoy them while they last.
View More Details on Salomon Rocker 2 115 Ski