Gear Question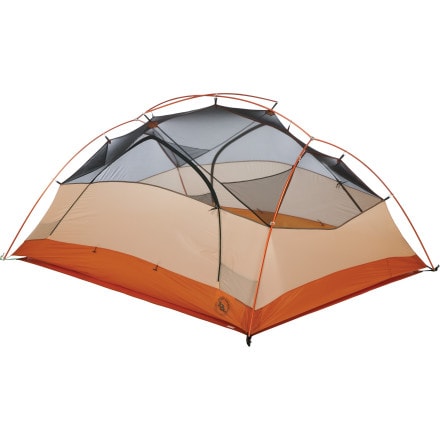 Posted on
How about two adults and two adult dalmatians...
How about two adults and two adult dalmatians (60lbs each)? Thinking about using this for a Wind River Traverse, and torn whether to get this, the Fly Creek, or the same versions in a 4-person (each dog like a person, or half a person ...). Thanks.
Responded on
I'll take the 4-Person and not the 3-Person for two adult dalmatians, are big dogs (:
Best Answer
Responded on
Just bought the Fly Creek and took it back for this. Glad I did. To compare them:

• You can actually fit 2 big packs in the tent with 2 people (tried a 110L + pack with a 52L pack)
• The walls are much more vertical. You can sleep right next to the edge w/o feeling like the walls are pushing on you. This creates a lot more space.
• A little bit higher, and higher for more of the ceiling.
• Still super easy to setup. Just a couple more clips I think.
• Of course the 2 doors right next to each person, so you could leave your whole pack right by the door and get to things easily as needed.
• You could actually fit 3 people in this head to toe. With the flycreek, I think 3 people is more of a joke or for masochists.

.5 pound penalty worth it. I bet you could fit 2 dalmations in here too vs. 2 packs.
View More Details on Big Agnes Copper Spur UL3 Tent 3-Person 3-Season