Gear Question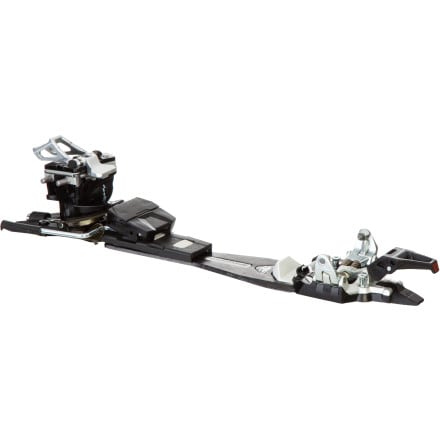 Posted on
Honest to Goodness answer. 6'1" 250 lb...
Honest to Goodness answer. 6'1" 250 lb skier in AK skiing as hard as I can. Same slopes as the big boys without the gracefulness. For years been fixing and tuning skis and the one thing I have learned is that the great skiers put less abuse on their equipment than someone like me that needs to use all of the ability of the equipment to accomplish the same thing. Are they for real? Skied off 17600 on Denali with freerides a couple of years ago and the had some play in them on steep ice. Are these more solid than that? I need some real feedback from all those that ski fast and hard and are also big and maybe not right over the top pf there skis at all times.
Responded on
Granted, I am much smaller, but I ski hard, have hit some big drops and big things underfoot in these things. At a DIN setting a bit higher than I would put my in bounds skis at, I haven't ever popped out in a strange spot. I generally ski fast in the trees and have hit some unmovable objects and not popped out when I thought I perhaps would. Frankly, I love how light these are and would get all dynafit bindings for my entire quiver if I had the cash. My biggest skis (BD Amperage) are my lightest with these things. I can't say enough about them skiing fast and hard.
Responded on
Call into backcountry.com and ask for the Guru Wally. He is slightly smaller than you, but comes from a semi-pro racing background. I've toured and skied with him, and he rolls like a g-d-freight train on these things.

You won't get play on ice, I can tell you that, metal on metal connection means no play, but crap, tons of chatter and feedback from it. I am 170 lbs, 5'11" but have had guys 215 lbs, 6" tell me the same thing. The play and chatter from your freerides was because they are a plastic on plastic connection, which dynafits are not.
View More Details on Dynafit TLT Radical FT Binding