Gear Question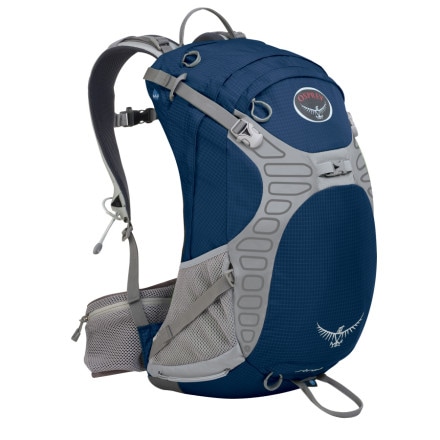 Posted on
Hi there,

can anyone tell me how this...
Hi there,

can anyone tell me how this pack behaves ,
with mountain-biking in mind.
With ones back in a curved position and head tilted upwards , would the helmet have enough room - so as not to bump into the top of the backpack?

I've looked at the Talon 22 , but it has no HDPE back sheet to keep the pack in shape when fully loaded.

Maybe someone has one /or/ both , and can comment .... .

I like wider sort of packs with a hip belt that can hold a packs weight when walking upright .

Thanks ,
Erik =P
Responded on
I own the Talon 22 but not the Stratos. Mtn biking with a framed pack? What are you carrying?? :-) I would be concerned with the Stratos hitting your helmet. Really how much weight are you carrying? I've gotten close to 20 pounds in my Talon without a problem. Another option could be the Manta 20, 25 or 30. More structure than the Talon, more similar to the Stratos. The BIKE specific version of the Manta is phenomenal, called the Raptor 18. But I am not sure it has enough space for you. Give me more info and I am happy to help out!
Responded on
I have this pack, and I would definitely say no to using it as a mountain bike pack. Its not too bad for just commuting and stuff, but I wouldn't want to use it for mountain biking. Go with the Raptor. That pack is great for riding in. Hope that helps!
View More Details on Osprey Packs Stratos 24 Backpack - 1300-1700cu in