Gear Question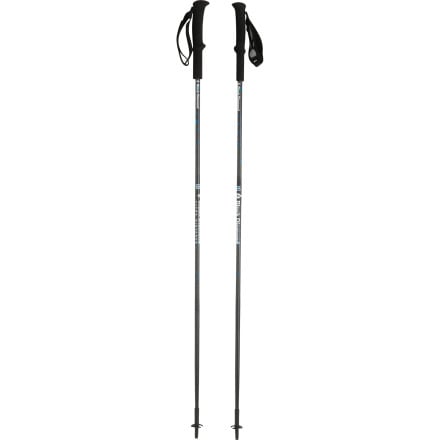 Posted on
Hi, my partner is exactly 5'1" (154cm);...
Hi, my partner is exactly 5'1" (154cm); should I get the 100 or 110cm Ultra Distance Trekking Pole for her? It will be used for hiking in Patagonia and the Inca trail next year. Thank you!
Responded on
Hey Protik,
Thanks for the question! This will involve a little bit of measuring.
Check out this quick how to:

http://www.trails.com/how_41535_size-trekking-poles.html

You may also want to consider adjustable poles, I've found it helpful to shorten poles when hiking uphill, and then lengthening them back up for walking on flatter terrain.
Best Answer
Responded on
There is some personal preference involved here but probably the 100cm. Better to be on the short side for the uphills. If you are using them as crutches going downhill for the most part, go for the 110cm. And I would suggest the distance instead of the ultra distance for an additional 2 oz or so. I am 5'5", 112 lbs (I use a 110cm) and snapped one of these last year with little force...broke it off at a joint. This is designed more for trail running. If you break it, your support crew has a spare or you finish the race without. I walked 10 days with one of these duck taped...worked better than expected. Again, for the travel you suggest go with the BD distance model...if you are unsure about the length, there is an BD adjustable women's distance FL. I think it ranges from 105-120 cm. Adds some weight though. BC has them. When I bring sticks, I tend to use them all the time. If you carry your sticks in your pack...dead weight...most of the time, then maybe these make more sense. BTW, seems to me that Skurka dissed this for long distance back packing...too fragile.
View More Details on Black Diamond Ultra Distance Trekking Pole