Gear Question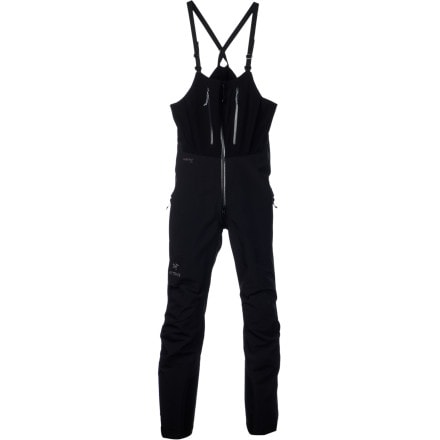 Posted on
Hi guys,

Planning on getting these bibs...
Hi guys,

Planning on getting these bibs for winter alpine climbing, ice, and also ski tours where I will be waist deep in powder.
I am trying to chose between the Alpha SV, Theta SV, and a few others like the Patagonia Super Alpine.

How do the Alpha SV's go with trudging through the powder? Does anything get through the hems? I can't wear any external gaiters as this interferes with the touring boots I wear when I put them in walk mode.

Also, what makes these bibs more purpose built for climbing than the Thetas? If the Theta has everything that these pants have, plus the internal snow gaiters, I would just use the Thetas.
Responded on
These are a bit burlier than the Thetas, which are more meant for Skiing. I have heard great things about the Super Alpine bibs, personally. They're made with the same fabric as the SV, and the fit is supposed to be fantastic. That said, the SV is a classic, so honestly, you could flip a coin, or just go with whichever color scheme you like better...
View More Details on Arc'teryx Alpha SV Bib - Men's